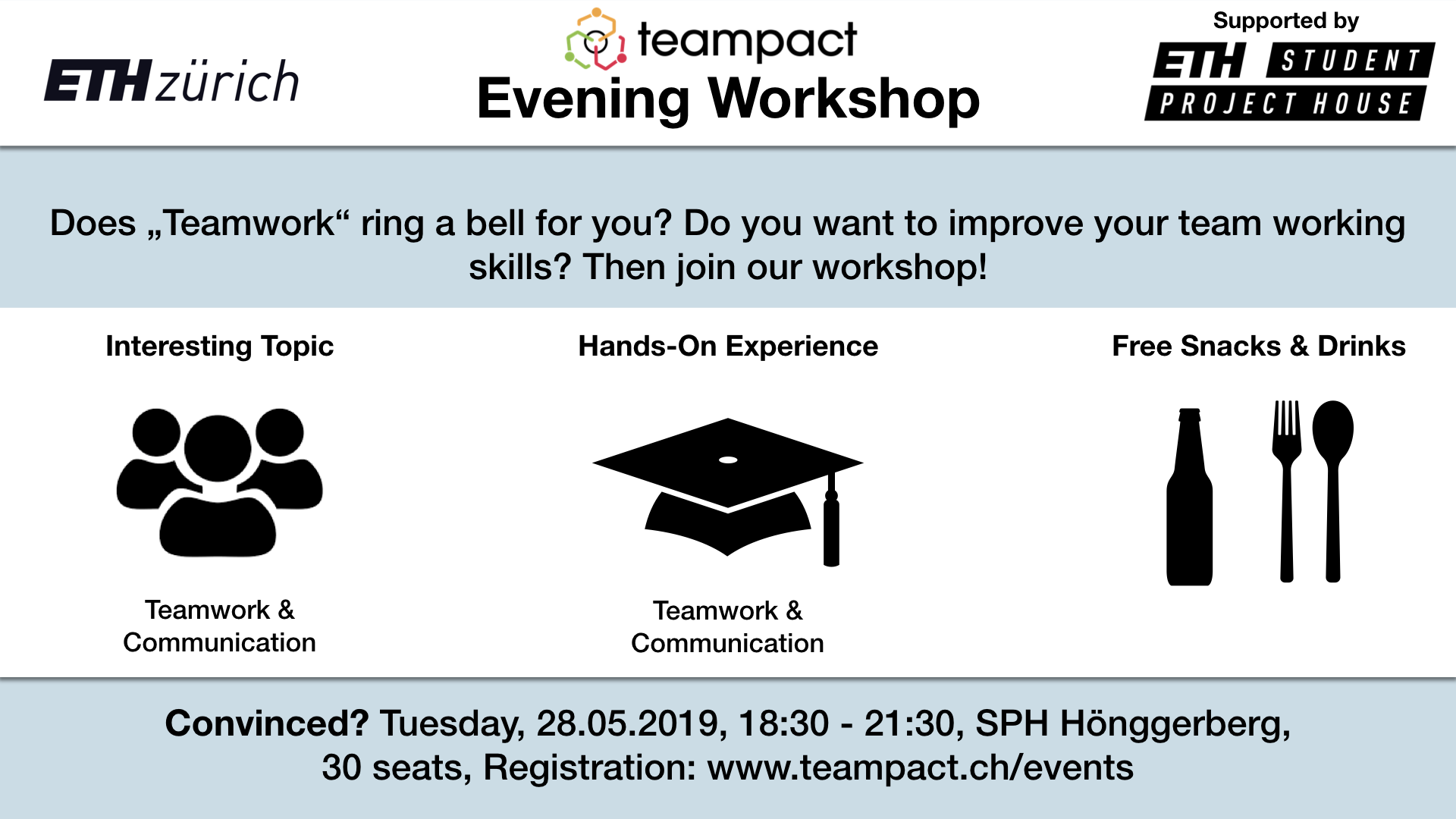 EVENING WORKSHOP ON TEAMWORK
Teamwork and collaboration are at the heart of work in academia and industry. However, collaborating and communicating in high-stress situations is difficult for teams of all sizes. In this evening workshop Marcel will share his insights and some theory about teamwork. Afterwards, teampact will put the collaboration concepts to test in an interactive workshop centred around team communication.
Please register for this event by using the form below. Seats are limited.

This event is organized by teampact with support of Student Project House and ETH's Critical Thinking Initiative.