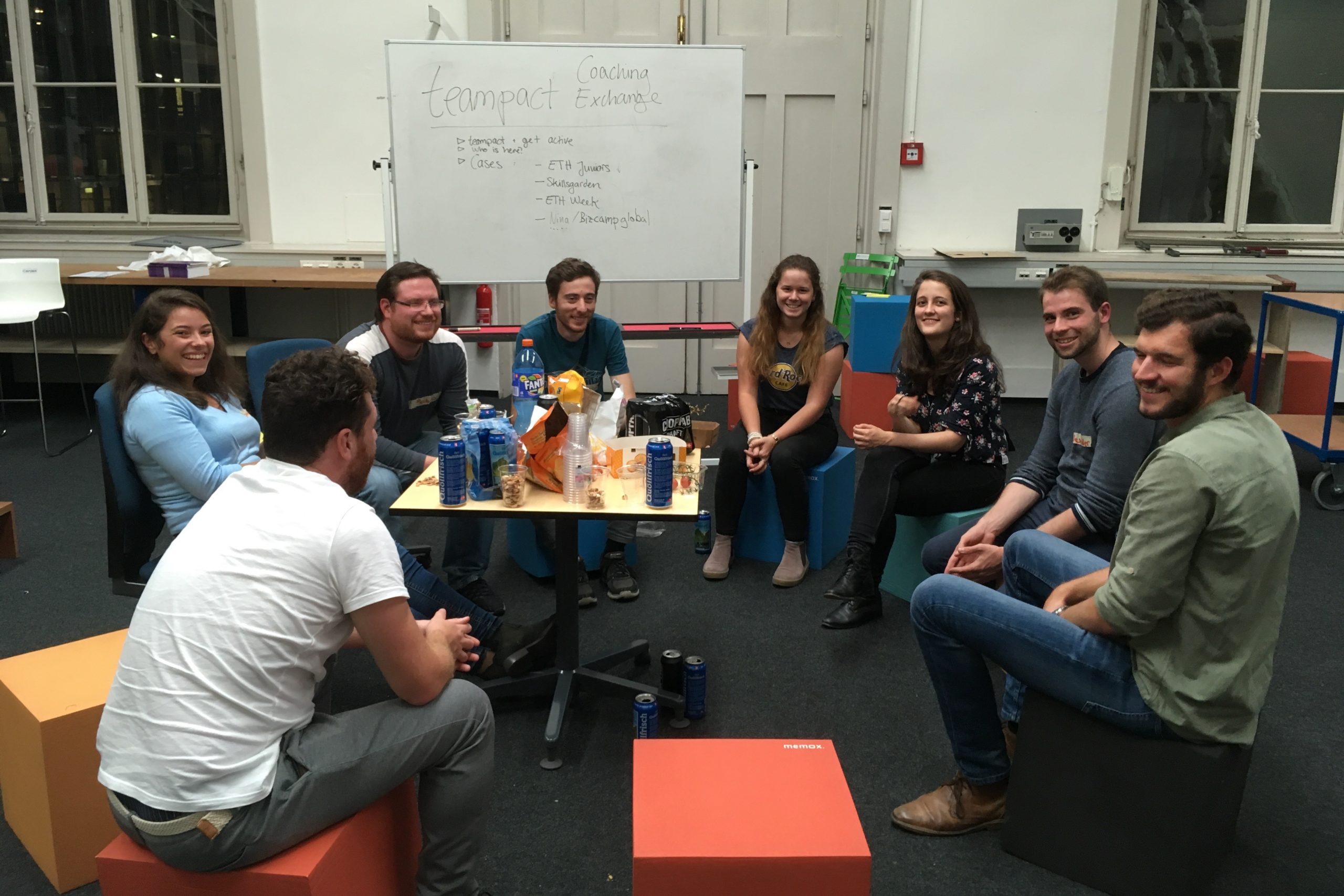 TEAMPACT COACHING EXCHANGE
Welcome to the teampact coaching exchange!
Here, anyone can share their coaching experiences with peers, discuss open challenges and get feedback or inputs from other coaches. This setting is a platform, where coaching situations are reflected, experiences are shared and learnings extracted. For us, learning from each other is very important to further improve our coaching. Feel free to join as an active listener or bring along your own coaching situation to discuss. We are happy to see you!
Register for free using the form below.
This event is organized by teampact with support of the Student Project House and ETH's Critical Thinking Initiative.
Date
Mon, 3. October 2022
18:30 – 20:30
Location
Student Project House, FHK Building, H-Floor
ETH Zentrum