At the beginning of the new fall semester, we organized our second coaching exchange evening. Those events are all about learning from experienced coaches, discussing difficult topics and getting pushed into new ways of thinking. Additionally, they are good opportunities for interested students to meet teampact. For this coaching exchange, we invited Roland Haas as a guest.
For more than 15 years, Roland guided companies through the product innovation process. Before opening Haas Projekt Consulting in 2002, he was a consultant at Helbling Management Consulting and Helbling Technik for 12 years. He possesses a wealth of experience and proven skills in product innovation, development, engineering, effective project management and coaching. In addition, Roland gives lectures about coaching at ETH Zürich.
In a fruitful and relaxed open discussion, all participants exchanged their coaching experiences and their understanding of coaching. Some participants had a lot of experience in one-on-one coaching. Others had primarily worked with kids or supported a team in team dynamics over a longer period of time. It was very interesting to see the different backgrounds of the participants. We learned a lot from Roland's experience, both as a professional coach in industry and as a lecturer about coaching. An interesting example of the evening was when Roland shared his process of getting independently employed. He told us in detail about some challenges he had to overcome during that period. Another topic we discussed was the importance of honesty for a coach and being open to the coachee. We reached the conclusion that it is quite vital to be honest while coaching, since the coachees would feel it, if you are trying to hide something from them.
As a whole, the coaching event was a complete success. We got lots of great insights in a positive sharing environment as well as gaining new members for our team!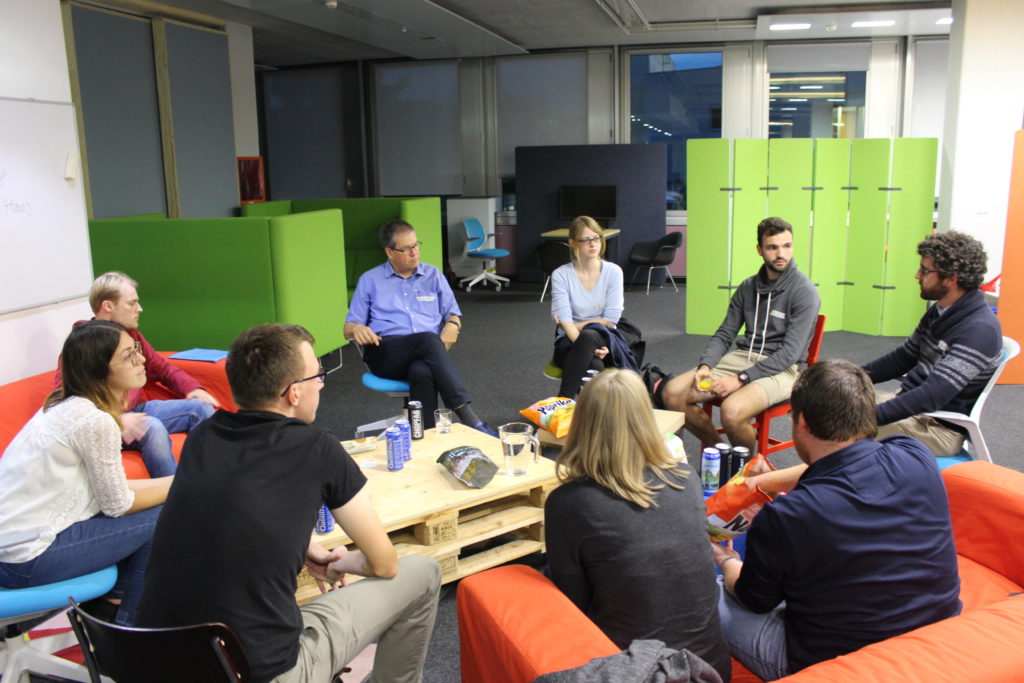 Relaxed open discussion round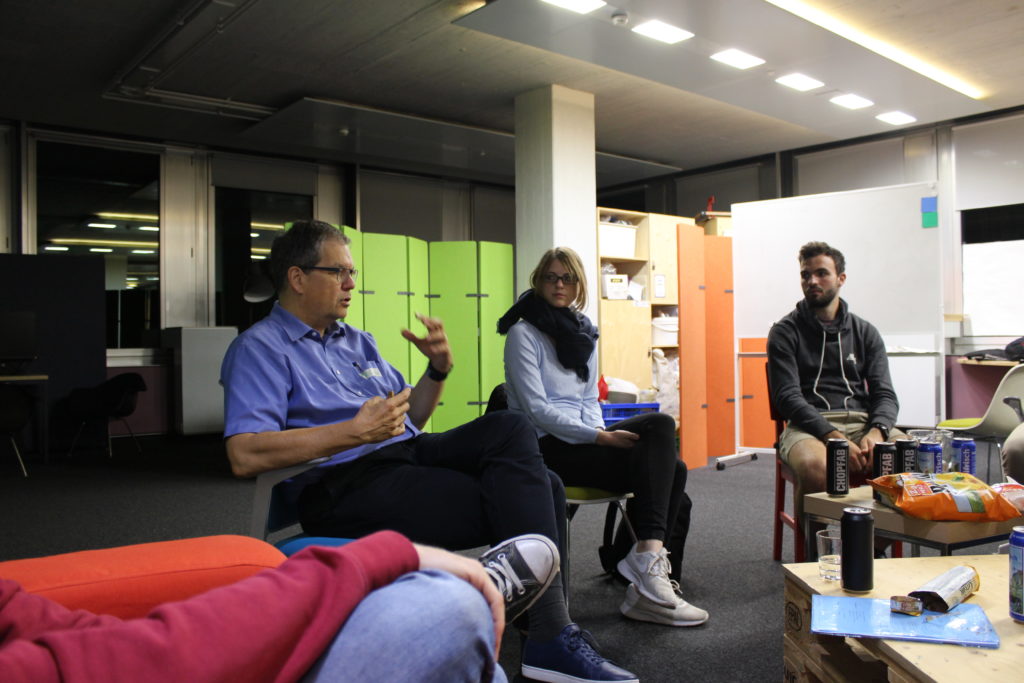 Roland shares his experience