On the 25th of October, teampact visited the UZH Rhetorikforum to develop our facilitation abilities. The forum focused on improving non-verbal communication. The workshop helped us to upgrade our individual presentation skills in order to convey a message in a professional and convincing manner. This event was the first part of a knowledge exchange between teampact and the Rhetorikforum. We are looking forward to introducing them to design thinking in a couple of weeks.
In a multifaceted and entertaining workshop, we gained further knowledge about several rhetorical tools, including use of body language, vocal variety, gaze shifting, posture, and facial expression. The focus of the workshop was learning by doing, as only a short amount of time was used for theory explanation. The remaining time we split into groups where every participant got a chance to try out their rhetorical skills in a safe environment. The facilitators filmed the performances, and then replayed them to the group. This gave us the unique and eye-opening opportunity to see ourselves on screen. We gave feedback to each other on our performance and received valuable inputs from the facilitators. In a second round, we were given the opportunity to directly incorporate the feedback and improve on our skills. It was great to see how a few small changes can have a huge impact on someone's appearance.
In conclusion, the evening was full of exciting opportunities for self-development, and left every participant wanting to develop themselves more!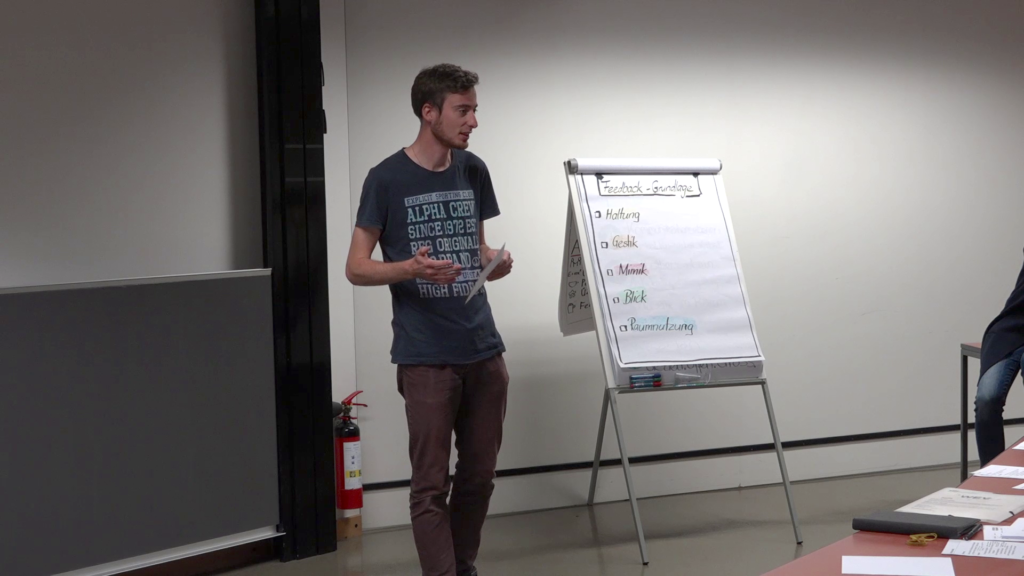 Working on our presentation skills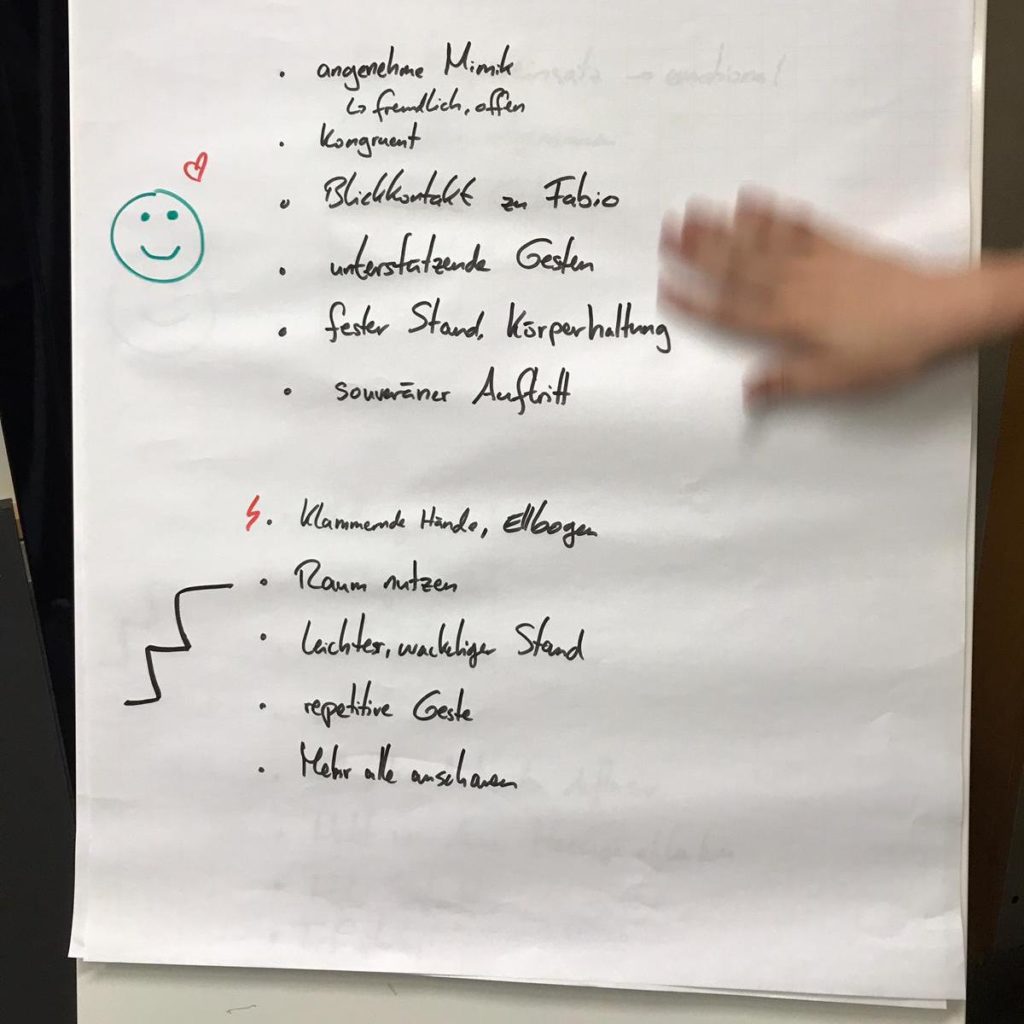 Valuable inputs from teammates and facilitators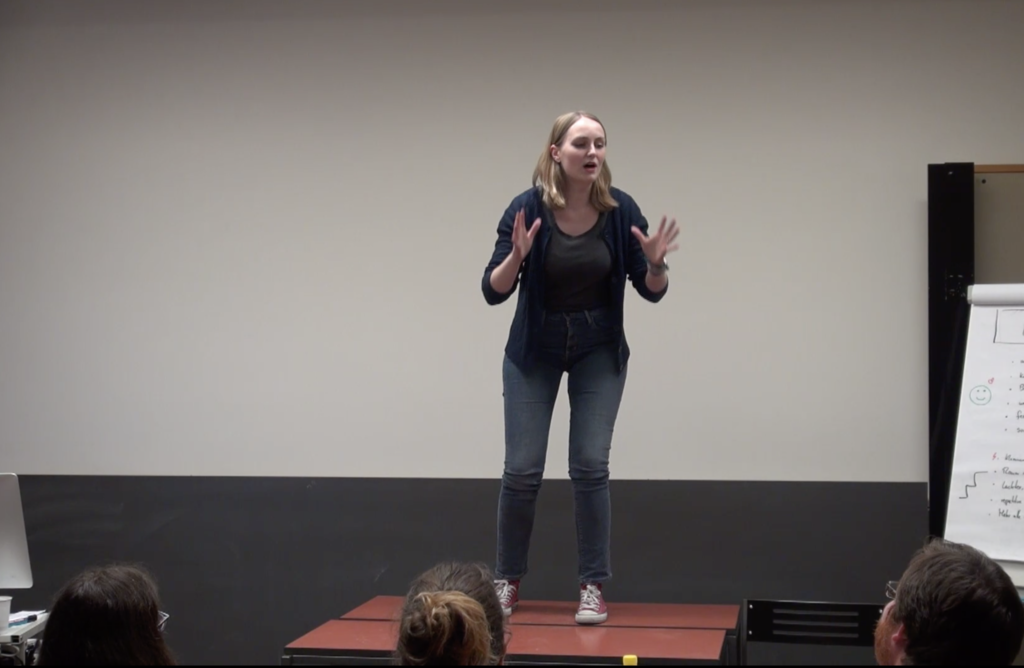 Speech on an improvised stage